Fiddle, Piano & Step Dancing Camp Instructors
Our 2008 Instructors are some of the best in Canada -
Shane Cook - Fiddle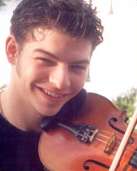 Shane is a remarkable, innovative player and master of several fiddling styles including Texas, Canadian old-time, Cape Breton, Scottish, Irish and French Canadian. Among the over 250 awards he has earned are the prestigious U.S. Open Fiddle Contest at Weiser Idaho in 1999, which he is the only Canadian ever to win, and which he accomplished at only 17 years of age, the Canadian Grand Masters Championship in 2000, 2002 and 2003 in Ottawa Canada, and the Canadian Open Championship in Shelburne, Ontario in 2001, 2003, 2004 and 2005. Shane rates at the top of the short list of the finest fiddlers in the world today, is a featured performer with the World-touring violin show "Bowfire"; and he is an excellent teacher! We welcome Shane back to the Hockley Valley Music Camp. Visit Shane at his website.
Anne Lederman - Fiddle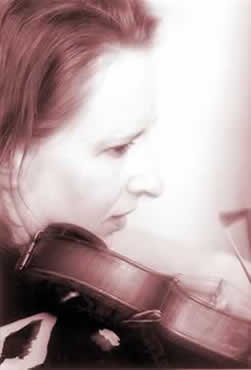 No one embodies the spirit of Canadian music as does Anne Lederman-- fiddler extraordinaire, singer of songs old and new, composer, improvisor and multi-instrumentalist, she revitalizes old traditions, embraces new ones, and creates music that brings it all together. Her credentials are numerous and her unbounded enthusiasm and sharing of her music is legendary. We are delighted to have Anne teaching with us at this year's camp! Learn more about Anne at her website.
Patti Curran - Fiddle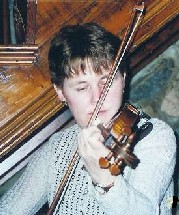 With her numerous years of experience in competition and teaching fiddle, she displays her mastery and love for numerous styles including Canadian Old Time, Irish, Scottish, French Canadian and more recently Texas style. Patti is a devoted instructor and experienced adjudicator and plays at community events, weddings and festival and belongs to two fiddle clubs. We know you will appreciate her talents at camp again this year.
Katy McCormack - Stepdancing
Katie is an outstanding dancer and instructor who has taught at camp for a number of years now. Katy will have classes geared top absolute beginners as well as advanced classes for those who want to specialize in step dance instruction.
Chad Wolfe - Stepdance & Fiddle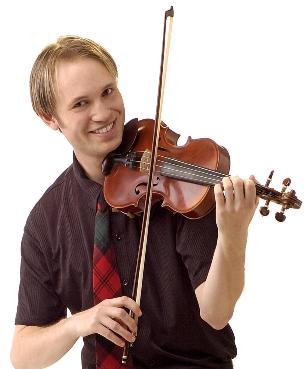 Chad Wolfe hails from North Bay, ON. Over the years he has also won many honours in the competition circuit including the NE US Fiddle Title in 2001, and the Canadian Open Stepdance Title in 2002. He is also a recording artist with two solo CDs and one compilation CD to his credit. Chad is a seasoned performer and has appeared on stages across Canada and abroad, and has been running his own fiddle and stepdance studio in North Bay for the last ten years.
Trent Freeman - Fiddle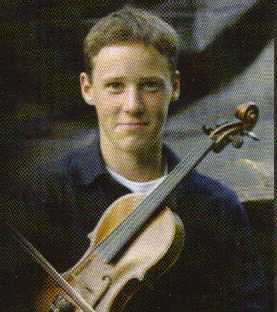 Trent joins us again this year as an instructor. Trent is from Comox Valley, British Columbia and has attended camp as a student for the past three years. Trent has competed at the Canadian Grand Master championship for the past four years and finished third in 2006. He is rapidly becoming recognized as one of Canada's leading fiddlers. Trent is well-regarded as a Metis-style fiddler and has released one CD.
Phil Howes - Fiddle & Guitar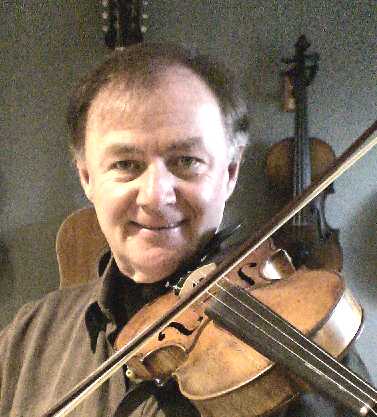 Phil is a devoted scholar of Canadian, Scottish and Celtic fiddling. Phil specializes in "Scotch Music", having spent many years performing with well known Cape Breton musicians, however his musical tastes include virtually all styles including rock and roll. He is an acclaimed judge, adjudicator and teacher. and brings his vast knowledge and teaching skills again to our fiddle camp. Check out Phil & Debbie's website.
Sam Romijn - Fiddle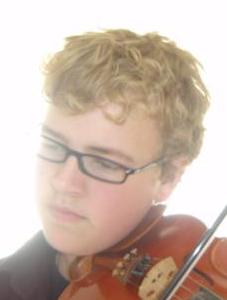 Sam also joins us again this year as an instructor. Sam is from Goderich, Ontario and is the 2005 Shelburne Canadian Open Old Time Fiddle Contest Junior champion. Sam is also a past camper, and he will be giving daily workshops on contest fiddling techniques and tune styles for those campers who are brushing up on their contest routines for the annual Shelburne Fiddle Competition.